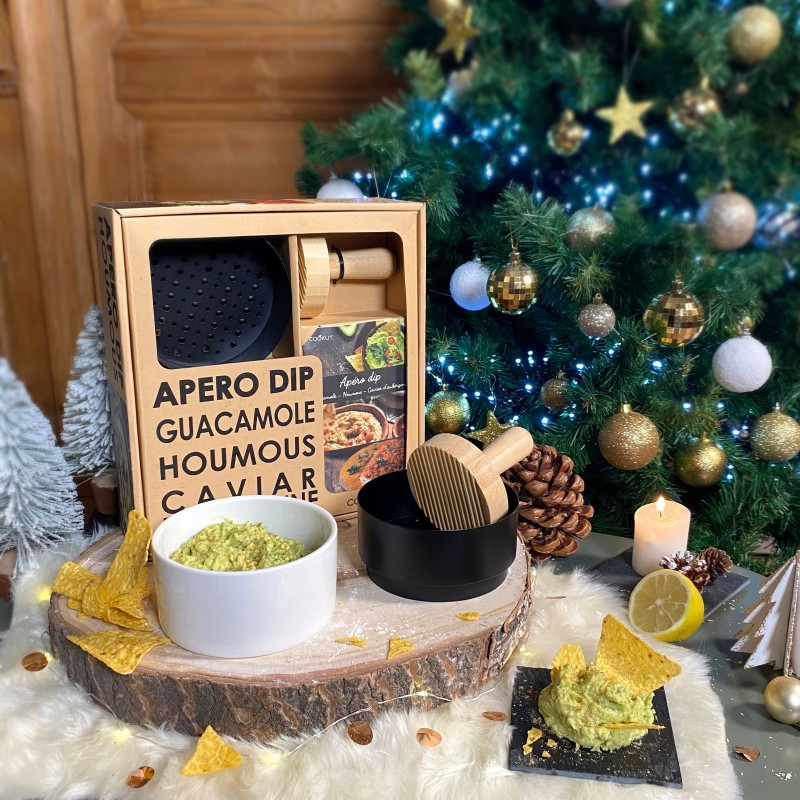  
Cookut Apéro Dip
The kit for delicious and healthy aperitifs.
Cookut: The utensil and the recipe book to prepare guacamole, hummus and eggplant caviar.
Easily prepare your aperitif in 3 minutes :
Pass the ingredients through the special grid using the pestle or crush them with the pestle directly. Season and add a few condiments according to the recipe and it's ready !
Serve straight from the ceramic bowl.
Included :
Bamboo pestle
Metal grid
Ceramic bowl
Recipe book :
Guacamole
Humus
Eggplant caviar
16 other products in the same category: