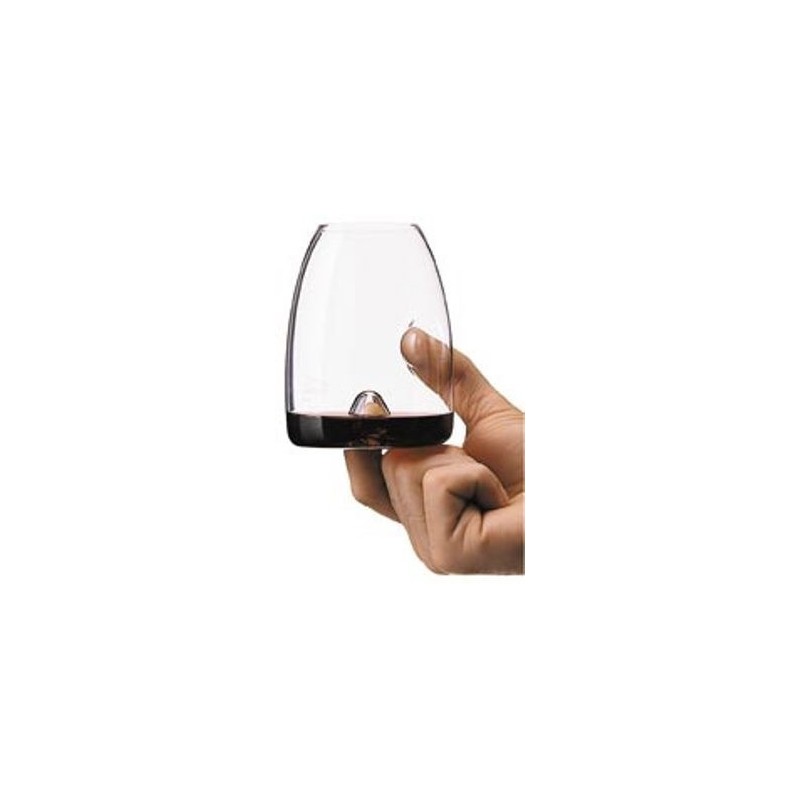  
Impitoyable Le Taster Glass
The universal tasting glass. The TASTER has been specially created to enhance the pleasure of tasting. Each glass is hand made, blown by craftsmen and authenticated by the signature on the foot.
The TASTER® has been designed with great care to allow you to savour the maximum of aromas in the minimum of time. Its smooth, slimline design allows easy transportation and storage but, more important, brings all the qualities of a wine to fore (colours, aromas, a well-balanced taste…).
The TASTER® is mouth-blown, and has two hollows at the base and on its inner surface, which have a double function: to be able to hold the glass between two fingers and avoid warning its contents, and to air the wine which will break up its molecules against the hollow. Hold the glass between two fingers.

Shake the wine around in your glass to air it. Put your nose deep into the mouth of the glass and breathe in the heavy aromas (spirit). At the top of the mouth your nose will sense the full range of scents.
16 other products in the same category: