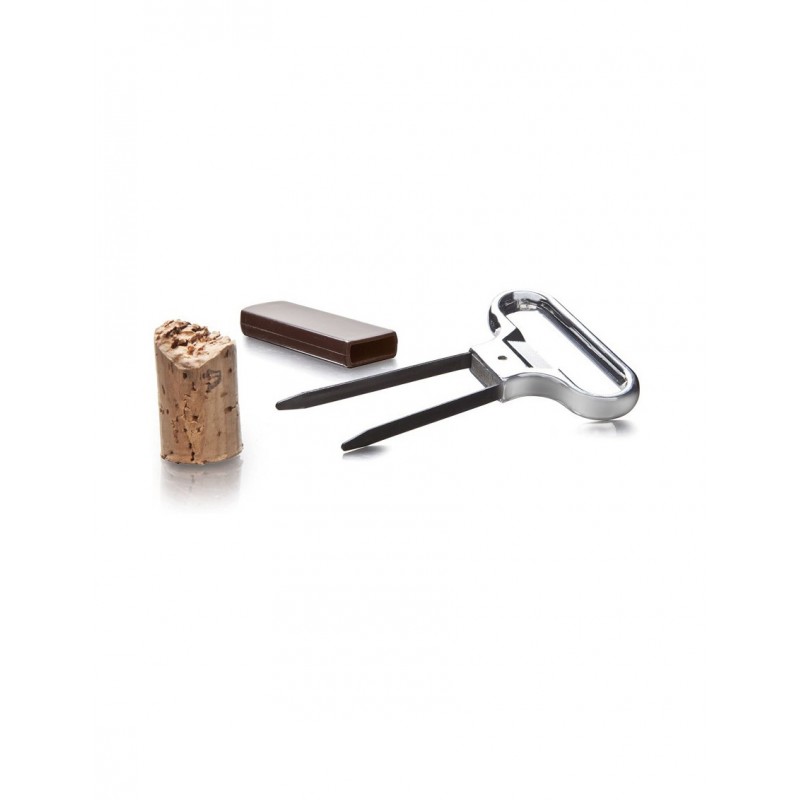  
Corkscrew bilame
The double-bladed corkscrew by Vacu'Vin.
The Bilame Corkscrew, from Vacu'Vin, easily extracts corks leaving them intact, even old and fragile ones.
The cork is not punctured, and therefore does not crumble.

How to use :
1. Insert the tip of the longer blade first, then the tip of the shorter blade
2. Push in the blades in turn, with a swinging motion
3. Once the blades are in, pull out the Bilame corkscrew by turning its handle
4. Your cork comes out completely intact.
16 other products in the same category: