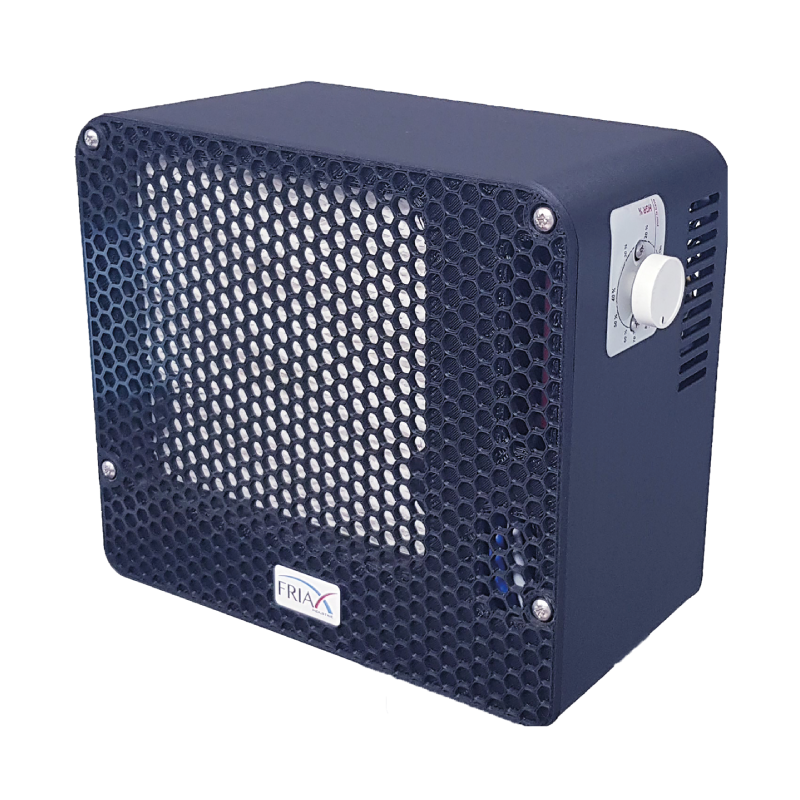  
Humdifier Friax
Friax HygroVino 2.4 wine cellar humidifier.
The HygroVino humidifier is a real complement for wine cellars that are naturally too dry.
This small device with a modern design operates independently of any other system to ensure maximum protection of the wine cellar thanks to Friax Industrie expertise.
- Connection to the house water network (*) : no tank to place in the wine cellar
- Simplified installation : attach to the wall or place on a shelf, no draining requires
- No water treatment necessary : no risk of scaling and anti-microbial filter to diffuse healthy humid air in the wine cellar
- No heat input into the wine cellar, unlike systems operating with tlectrical resistance
- Eco-responsible design made from fully recyclable materials and energy-efficient operation (32W power consumption)
The maximum humidification capacity is 0.1L/h (100g/h) at 20°C and 50% ambient humidity. The maximum air flow of the fan is 160m3/h.
(*) If the pressure of your water supply is greater than 2.5 bars, it is essential to install a pressure limiter kit. For this, we recommend the Secure Pressure Limiter Kit offered as an option.
The pressure of a standard water supply being 10 bars, the pressure limiter is mandatory in the vast majority of installations.
Dimensions : H. 234 x W. 280 x D. 190 mm
Weight : 3.2 kg
Power consumption : 32 W max.
16 other products in the same category: