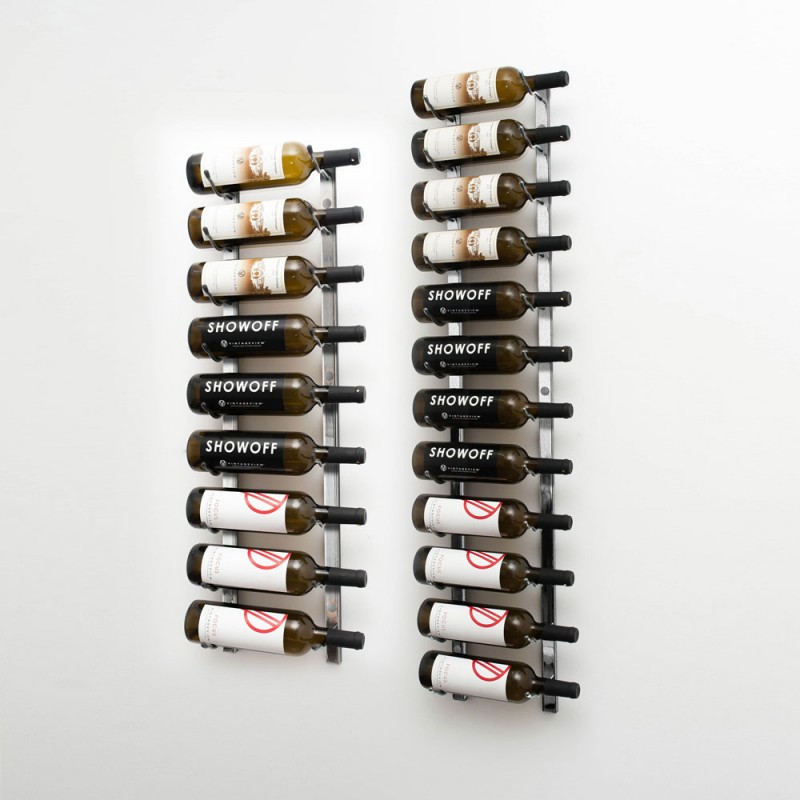  
CellarView WS71-P Nickel
Capacity 21 bottles / 1 deep
H. 213.5 x W. 33 x D. 13.5 cm - colour brushed nickel
The full range includes options of 1, 2 or 3 deep racks in different high versions providing an extremely flexible and adaptable wine storage solution. The rack exists for Magnum bottles.
The wall mounted wine racks are simple to install (just 3 screws not included to each strip) and can be used to store wine bottles in nearly any space, regardless of height, depth or width limitations.
Ideal for any situation from small kitchens and personal wine collections through to bars, restaurants and fully stocked wine cellars. CellarView wine racks can turn your wine bottles into an impressive display feature.
16 other products in the same category: