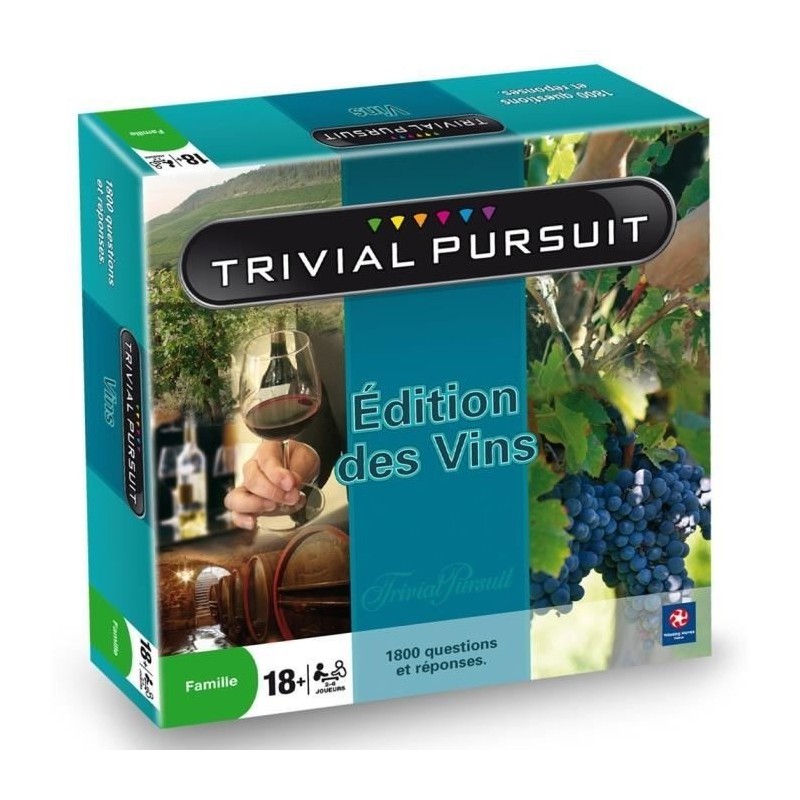  
Trivial Pursuit "Wine Edition"
AVAILABLE END NOVEMBER 2009
AVAILABLE END NOVEMBER 2009
TRIVIAL PURSUIT : you know that you know it !! Wine Edition. Now everyone can test their oenological knowledge with humour thanks to Trivial Pursuit ! The Wine Edition proposes 1980 original questions to wine tasting without moderations. Stop on the category boxes to try to gain triangle markers of different colors. If you seek a fast part, you can always choose to gain a triangle for each good answer given ! Categories: Geography of Wine, Vintages, History of Wine, Arts and Wine, Sciences and Wine, Gourmets Agreements.
Available only in FRENCH.
3 other products in the same category: