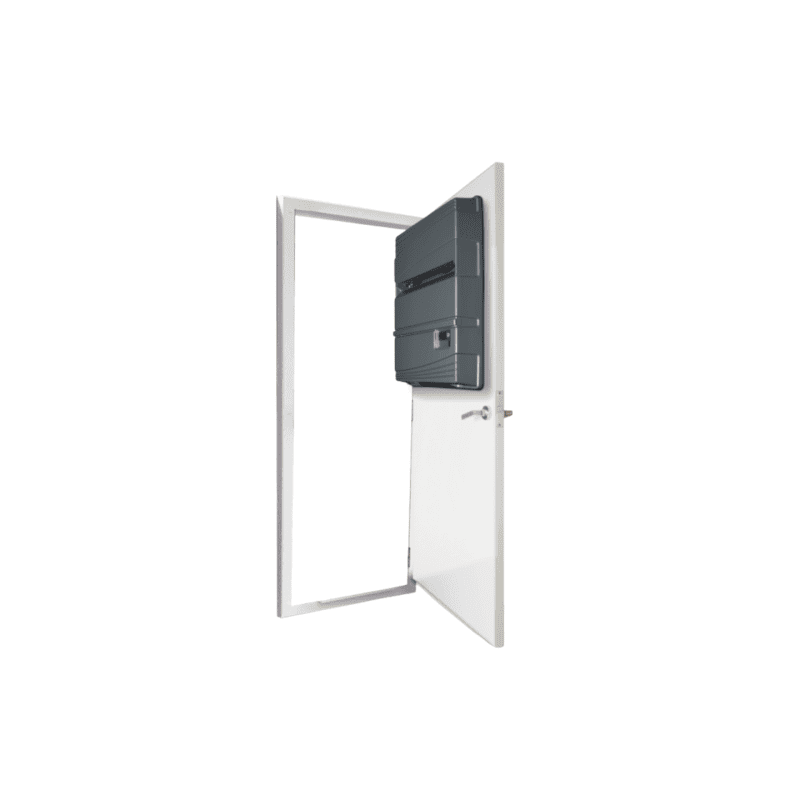  
WineMaster WINEPC15D
WineMaster WinePC15 door set. Handle right.

The WINEPC15 door unit, air conditioning solution for practical and aesthetic wine cellars.
This "2 in 1" product, door and integrated air conditioner, has many advantages, in particular a very appreciable discretion. This solution can be suitable for several configurations and can cool up to 15m3.
- Easy to install and adaptable to many configurations.
- Discretion and aesthetics thanks to a neutral and homogeneous color door.
- Silent operation thanks to the use of new materials.
- Efficient, economical and ecological device.
The WINEPC15 door set is delivered with its frame, a handle and lock assembly, 7 white plastic covers and fixing screws. It is very easy to install since all you have to do is fix the door on, embed the air conditioner and connect it to an electrical outlet.
The air conditioner is integrated into the door and therefore completely invisible from the outside of the cellar. The "door and air conditioner" assembly with a maximum thickness of 26 cm allows for reduced space.
Technical data :
Pulling from right to left
Capacity: up to 15m3
Cooling power: 390 W
Dimensions: W. 746 x H. 2016 x D. 220 mm
Power supply: 230-240V - 50Hz
Sound level (at 1m and 3m): 42 dB / 40 dB

Installation not included - Delivery included
16 other products in the same category: